All the parts of a guitar that you need to know are shown in the diagram below: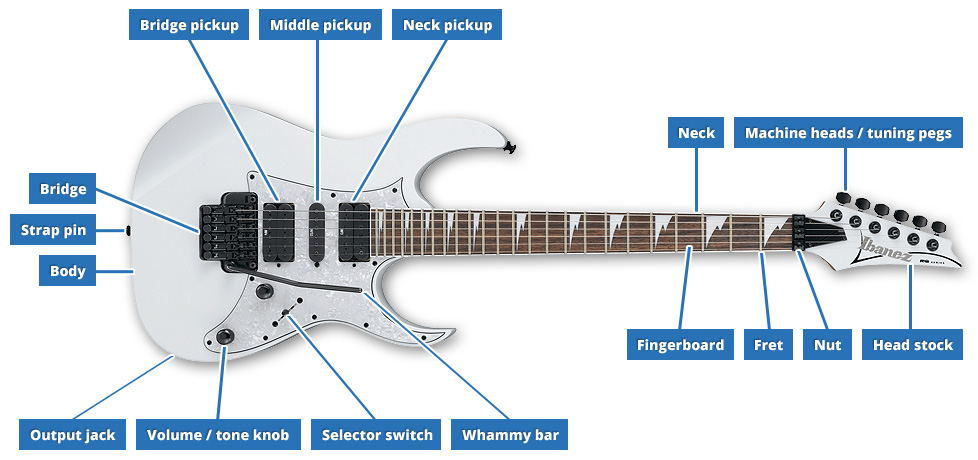 Want to improve your guitar playing?

These lessons have been written by me, a guitar enthuthiast. I've written them to the best of my abilities, but I'm no guitar teacher!

If you want award-winning, well structured but inexpensive lessons, I strongly recommend you check out Guitar Tricks. They have great range of video guitar lessons from numerous coaches specialising in a wide range of styles.

I've seen their videos, and they're great. With these guys, I'm confident you'll be improving in no time!